Communication System Solution
Materials and design support will be provided to our customers based on our high experiences and skills.
Security camera, Public Address, Telephone system and LAN network are our strong fields.
Electrical Construction Materials
Main materials for infrastructure constructions like Airport, railway and industry plants
would be widely provided through our procurement network of ASEAN and other countries.
Cable
Cable Conduit
Cable Tray

Conduit Fitting

Lightning Protection
Explosion Proof

Special Cable

Lighting Fixture

Steel Material
PV Materials
PV materials for industrial system are arranged in especially Thailand and some items are in stock for the quick delivery.
We contribute to the renewable energy infrastructure business.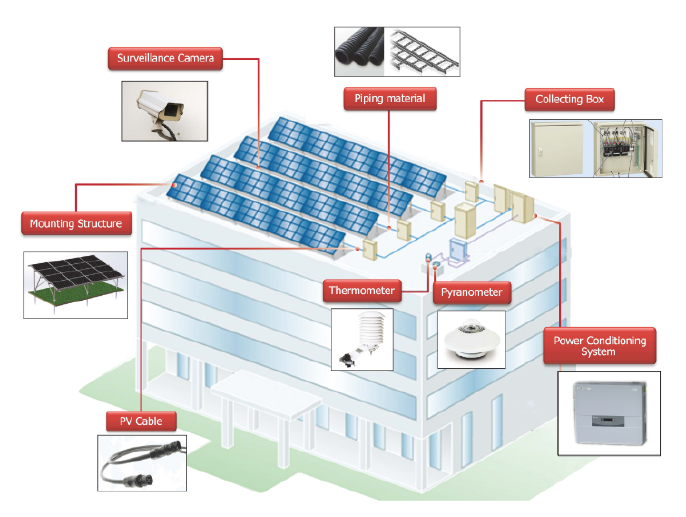 Products / Materials Sourcing out side of Japan
We can supply the materials from Thailand and Vietnam to other third countries like,
Laos and Cambodia that it is difficult to find out materials there.