We deliver products worldwide, from electric, instrumentation, and telecommunication components and devices for plants and factories, to solar power components, answering customer needs in the global arena.
Utilizing our overseas bases, we offer comprehensive and seamless services, from procurement to delivery, including requests for projects in ODA-eligible and other emerging nations.
SUNTEL (THAILAND) CO., LTD.
Our Thai Subsidiary: Sales/Import-Export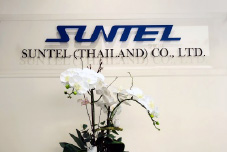 SUNTEL established a local subsidiary in Thailand, within our core overseas business region, with the primary role of sales and marketing of telecommunication equipment such as network camera, PBX and LAN, Solar power components such as Inverter, PV cable and Connector and electric construction material such as power cable and cable conduit.
The subsidiary further oversees delivery management of raw materials meeting Japan's quality standards for projects undertaken by Japanese companies overseas as well as local firms.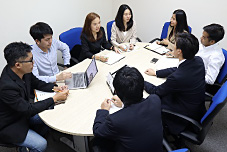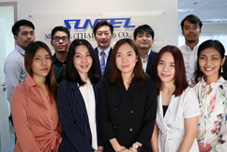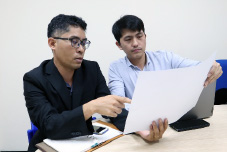 Business Field
SAO NAM AN TRADING SERVICE Corp. (SOECO)
Vietnam Local Subsidiary
Wholesale of office equipment and solution sales related to security systems in Vietnam
In order to accelerate the Solution Sales Business in ASEAN markets, we acquired SOECO, a Vietnamese subsidiary that conducts a wide range of sales activities in the BtoB field, focusing on sales of office/security information/communications equipment in Vietnam.
SOECO has built the organization that meets the diverse needs of its customers by combining its distribution and support networks across Vietnam with its highly skilled technical divisions.
At the same time, we support our customers' business development by leveraging our ability to build solutions in neighboring countries such as Laos, Cambodia, and Myanmar.
SOECO aims to become a business solutions provider that contributes to productivity, business efficiencies and cost reductions by offering solutions services that correspond flexibly to the various issues faced by each customer.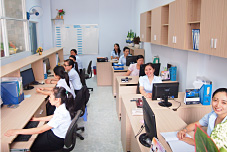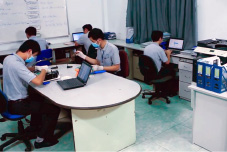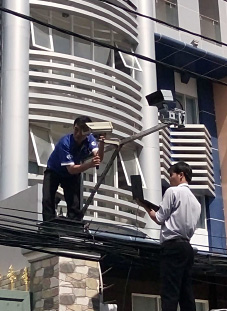 Business Field
Import/export of electrical and telecommunication materials for ASEAN nations and other areas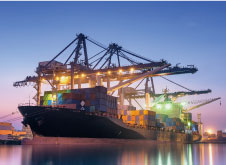 We oversee quality and delivery of locally-procured electrical equipment and telecommunication materials for projects in transitional ASEAN and other regional nations (including Myanmar, Cambodia, and South Asian nations).
SUNTEL answers customer needs in totality by selecting outstanding, primarily Thai and Japanese, suppliers and products meeting expected quality, cost, and delivery standards.
Business Field