Business Capability/Sales Enhancement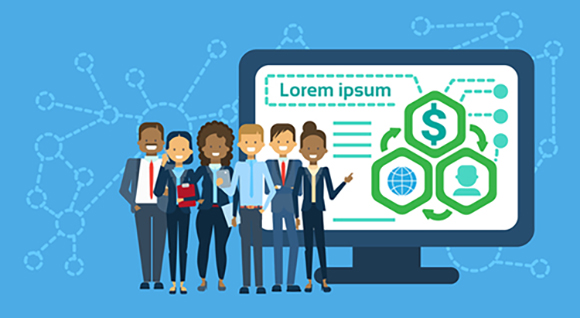 Visual Marketing Incorporating Videos
Visual analysis software aids in understanding changes in customer behavior following store or shopping mall layout changes. Analysis of images taken by network cameras pinpoint changes in, for example, overall customer flow and shopper actions in specified timeframes. Retail outlets are increasingly looking to understand consumer behavior through links with Point of Sale (POS) systems. Effect: Increasing customer influx, frequency, and retention time increases sales opportunities.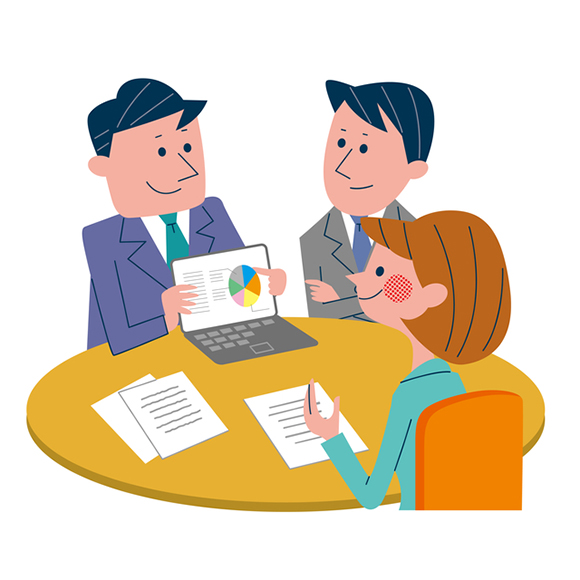 Speedy Negotiations Make a Difference
Incorporating professional expertise into business negotiations via a mobile voice conferencing system makes a huge difference when pitching a proposal.
The addition of timely information gives added value to your customers and enhances the speed of business negotiations.
Effect: Incorporation of experts enhances sales closing rates
Business Optimization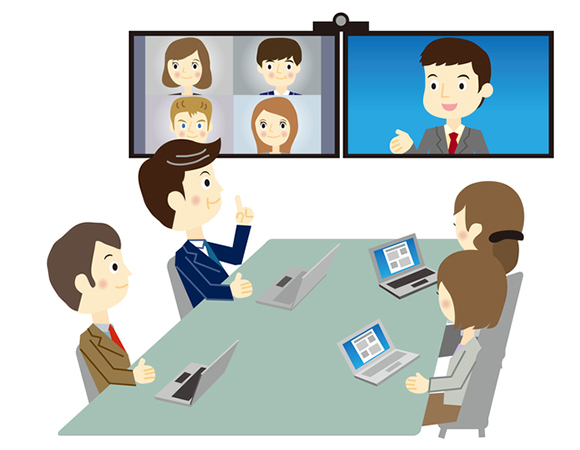 Workstyle Innovations Through Video Communications
Firms can save time by eliminating travel time to meetings and conferences. This recovered time can be redirected to business activities or client interaction. Teleconferencing enables smoother face-to-face communication. Effect: Shortened lead time enhances business optimization and productivity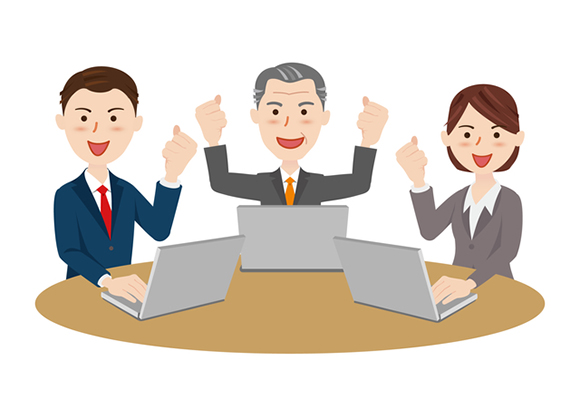 In-House Nomad Workers Enhance Proactive Information Exchange
Incorporation of nomad workers who freely move about the office leads to a more natural exchange of information and, therefore, active communication, giving added value to a creative work environment.
A seamless wireless LAN environment is essential for a mobile work situation. Effect: Enhanced communication and self-management skills
Cost Reductions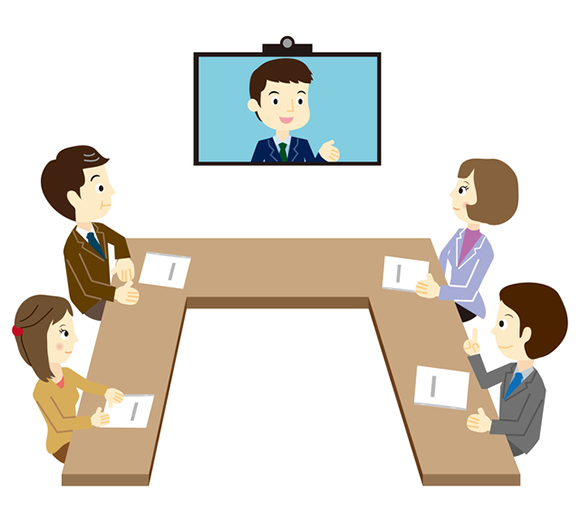 Teleconferencing Reduces Business Travel Expenses
High-resolution teleconferencing with remote offices enables communication affording a "sense of presence" without an actual business trip. Effect: Lower business travel cost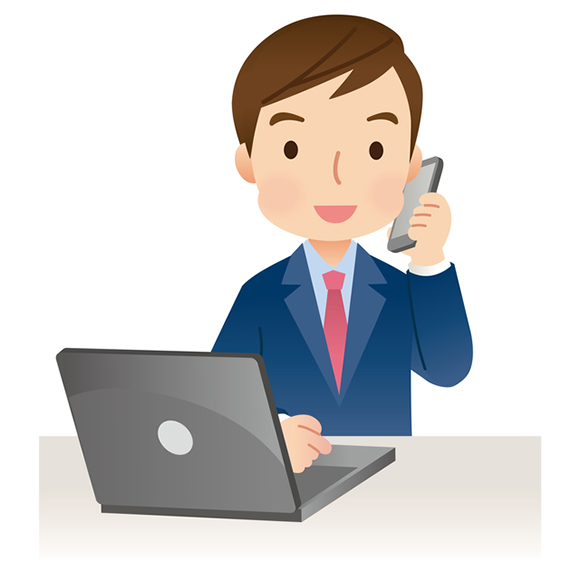 Implementing a New Office Style with Smart Devices
Smartphones can be used as extension phones, space may be used more efficiently without the clutter of landline phones, and firms can sidestep inconvenient rewiring for office layout changes. On top of all these benefits, using the landline cables enables savings in monthly smartphone fees.
Effect: Save on monthly mobile telephone fees while gaining space
Security Measures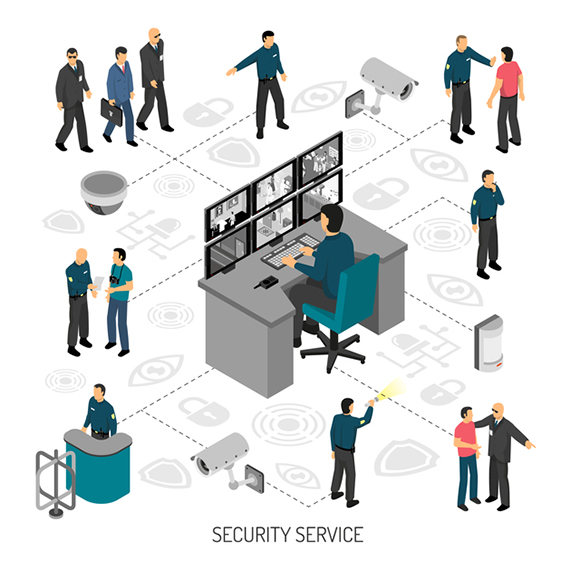 Visible Security Measures Using Video
Efficient and smart video monitoring with network cameras yields clearer images than does the naked eye. Installation of a camera system brings a deterrent effect, and color imaging even in the dark enhances security levels. Effect: Crime deterrence/video logs/preserved evidence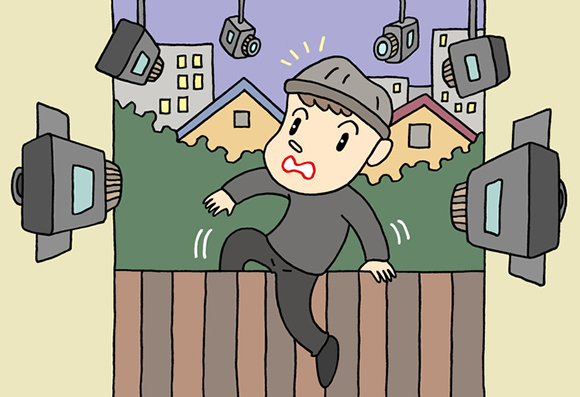 Trespasser Detection Solution with Video Analysis
Video images using trespassing detection applications offer real-time detection of potential trespassers, allowing clients to create a highly-secured environment.
Effect: Accurate video monitoring minimizes misdetections.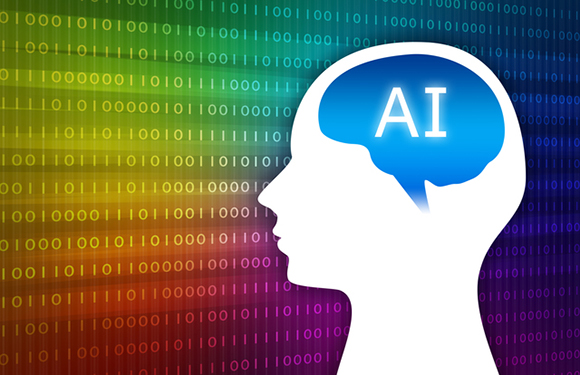 Cutting-edge Image Retrieval Systems Incorporating AI
Using an image retrieval system, searching for a video image is much like using an internet search engine; input a keyword and start the search. Almost instantaneously, video analysis will yield results contributing to crime prevention measures.
Effect: Shorter search time means less workload on the system administrator
Mobile Usage
Hands-free Feature and High-quality Sound Ensure Clear Communications
Have you ever experienced difficulty hearing phone conversations in a busy station? Have you ever wished you could use your screen while talking on the phone? Do you ever find it difficult to answer the phone while you're carrying items? Bluetooth-connected headsets help you realize smart communications.
Effect: Stress-free voice communication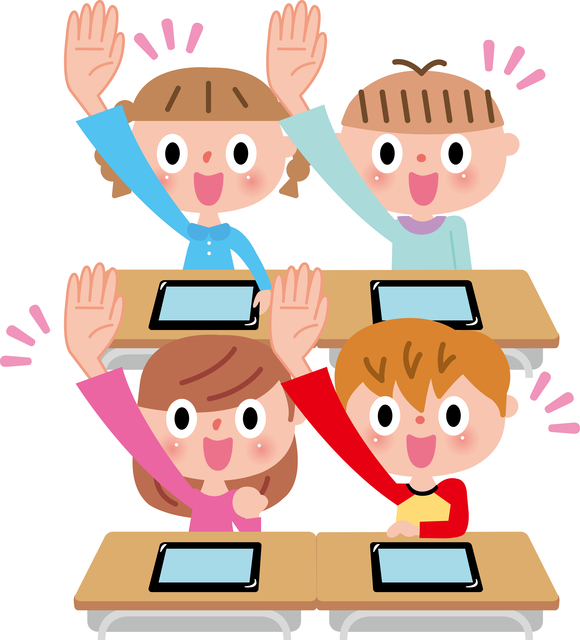 Seamless IT Usage for the Classroom
High-performance wireless LAN allows students to immediately access lesson materials on individual tablets during class. This helps eliminate stress due to transmission delays and avoids breaking students' concentration, allowing lessons to proceed smoothly. Students' progress can be assessed in real time, allowing them to receive immediate feedback.
Effect: Heightened academic proficiency through more efficient lessons and feedback
BCP Measures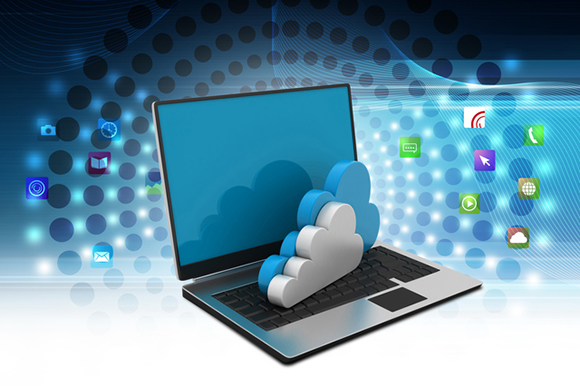 Multi-communications Through Cloud Usage
Using the Internet via a smartphone, tablet or other means, clients can check images uploaded to cloud storage from a networked camera and immediately grasp the situation. Through teleconferencing, clients can speak to individuals in charge of crisis management to reach decisions. The system offers a sure way to maintain contact during a crisis or pandemic.
Effect: Quick decision-making for business continuity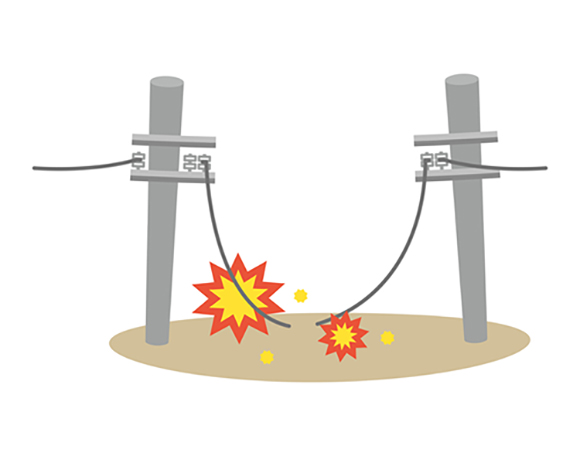 Securing the Information Lifeline Using Gigabit Wireless
During times of disaster, social media can be effective for information transmission, but as cellular lines are limited, quick communication cannot be achieved in some cases. In order to secure connection to a fixed Internet line, a Gigabit wireless/Wi-Fi combination serves as a backbone trunk line for communication in emergencies.
Effect: Provides a reliable means of communication, disaster information access, and individual safety confirmation during disasters