SUNTEL offers a range of renewable energy products, from system construction support to facility maintenance and security.
We also offer IoT network construction components for factory automation supported by our well-established procurement and logistics know-how within the information-communication industry, while also focusing on products essential in the field of energy.

Equipment for building renewable energy infrastructure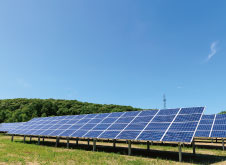 Society is increasingly seeking to lessen the burden on our environment with greater usage of renewable energy, even as we move toward nuclear power plant decommissioning and advancement in environmental protection.
SUNTEL is a one-stop source for products supporting solar energy domestically and overseas, including high cost-performance panels, stands, and cables.
We have also begun initiatives in other fields such as small-scale wind power generation.
Technical lectures on high-voltage equipment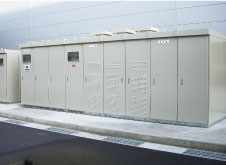 Many customers often lack specialized knowledge concerning high voltage cubicles.
SUNTEL's experts are equipped to conduct local field work pertaining to cubicle types and installation.
We also invite the manufacturer's in-house experts to offer short courses on cubicles, giving customers deeper knowledge of these products, along with insights pertaining to updating switch boards and cubicles, supporting customer business expansion.
Onsite all-in-one IoT installation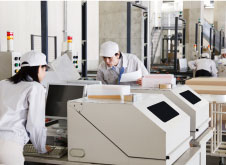 Visualization and optimization of AI and big data is rapidly increasing at worksites.
SUNTEL provides total plans for building wired or wireless network infrastructure, supporting the sensing devices and IoT gateways essential to such data collection.
We continue to expand our business capabilities to ensure we answer all customer needs, be it for the information and communication systems, control panels or PLC replacement.