We deliver products worldwide, from electric, instrumentation, and telecommunication components and devices for plants and factories, to solar power components, answering customer needs in the global arena.
Utilizing our overseas bases, we offer comprehensive and seamless services, from procurement to delivery, including requests for projects in ODA-eligible and other emerging nations.

Our Thai Subsidiary: Sales/Import-Export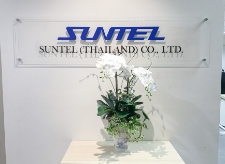 SUNTEL established a local subsidiary in Thailand, within our core overseas business region, with the primary role of sales and marketing of telecommunication equipment such as network cameras, solar power components, and parts required for electrical power line work.
The subsidiary further oversees delivery management of raw materials meeting Japan's quality standards for projects undertaken by Japanese companies overseas as well as local firms.
Import/export of electrical and telecommunication materials for ASEAN nations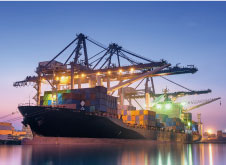 We oversee quality and delivery of locally-procured electrical equipment and telecommunication materials for projects in transitional ASEAN and other regional nations (including Myanmar, Cambodia, and South Asian nations).
SUNTEL answers customer needs in totality by selecting outstanding, primarily Thai and Japanese, suppliers and products meeting expected quality, cost, and delivery standards.
Customer Feedback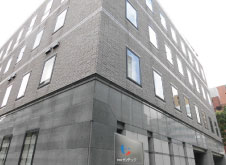 Sanyo Engineering and Construction, Inc.
International Division
"As an integrated facilities engineering enterprise, Sanyo Engineering and Construction, Inc., undertakes construction projects domestically and overseas.
"Our strength is management oversight of electrical equipment, machinery, and plant design and construction, all of which requires sophisticated technical know-how. We have offices in 10 countries in the Asian region, and receive orders from 30-some nations in Southeast Asia and the Middle East.
"We depend on SUNTELEPHONE for selection, arrangements, and delivery of electrical and telecommunication materials for projects in emerging nations.
"SUNTEL's capability in global procurement of materials from Thailand, Vietnam, Australia, Singapore, and Japan, in particular, is highly attractive."